One cook, many meal possibilities…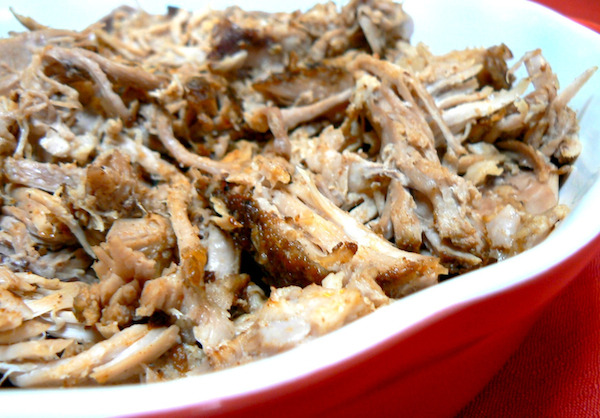 One batch of meat, endless possibilities.
 When the folks over at the 21 Day Sugar Detox asked me if I wanted to contribute a slow cooker recipe to help out their followers, it didn't take me long to come up with this idea. I've followed clean eating challenges many times in the past, and the one constant in following a successful program is the meal planning. If you don't have your food planned out ahead of time, life tends to plan it out for you instead. Nothing works better than a simple slow cooker protein based recipe that allows you to assemble easy breakfasts and lunches over the next few days. This pulled pork is 21 Day Sugar Detox (21DSD for short) compliant, and uses a simple smoky dry rub instead of any sugar containing sauces. If you wish to learn more about the program simply click on the banner below.

The 21 Day Sugar Detox also happens to be the program that I'm following this month. I stand by the principles of the program, the incredible team of people that support the program, and as an affiliate it also helps support this blog in a way I feel good about. Click on the picture below of the smoky pulled pork cucumber sliders to get the full recipe at their awesome new blog!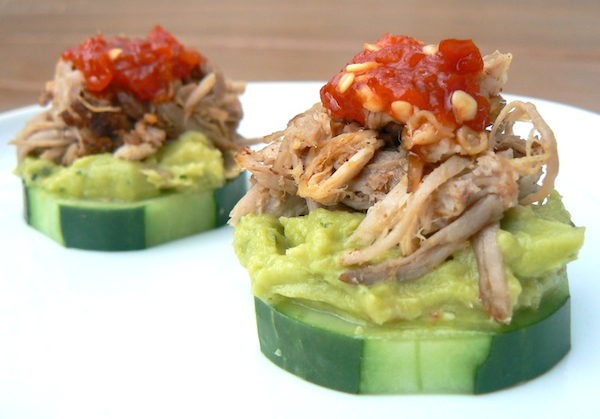 Pulled pork cucumber sliders = easiest awesome cold leftovers lunch ever.
If you skipped over everything just looking for the recipe, don't worry I thought about you too, you can find it here.
You should cook these too:
Category: Pork