The easiest hands-off way to quickly cook sweet potatoes…
I love sweet potatoes, and you probably do as well if you're reading this post. I often cook my sweet potatoes in bulk batches, just to simplify my life. I will either use the oven to bake 2 to 4 pounds of them at a time (over an hour), or use the slow cooker to take care of them (think 4 to 6 hours) without attending to them.
I was curious to see if the Instant Pot could easily cook sweet potatoes in 30 minutes or less,  as in at the same amount of time as getting the rest of a meal ready takes, and without turning on the oven. I started looking up other recipes for cooking sweet potatoes in the instant pot and found that the methods varied wildly, with commenters reporting undercooked potatoes. Oh no! After extensive research and discovery, I have learned the following things:
The instant pot takes time to reach pressure, and takes time to naturally release its pressure. Some recipes are misleading in that they do not factor in the total real-life actual cooking time.
Whole sweet potatoes are always going to take a long time to cook. It's all about surface area, and a whole potato is never going to be a fast process. That's why I cut my sweet potatoes in half  for this recipe. The halves still stay whole in the event you want to load toppings onto your potato, and they also peel incredibly easily. I was able to pick up the skins with two fingers and have the potato slide right out!
Some recipes suggested a quick pressure release, and others manual. In this recipe I suggest you wait until 10 minutes after the cooking cycle finishes to open your pot. The pressure may have already fully released by the 10 minute mark, yet if it has not simply release the rest of the pressure manually.
What you need:
Instant Pot Pressure Cooker – I use the IP-DUO60 6-Quart Model
1 to 2 pounds of sweet potatoes, cut in half lengthwise
2 cups of water
How you make it:
Scrub your sweet potatoes clean, then cut them lengthwise into halves.
Place your steamer basket into your Instant Pot along with the 2 cups of water.
Stack the sweet potato halves, cut side facing down, in a criss-cross fashion to allow room for airflow.
Set Instant Pot to manual, 10 minutes.
When finished with the cooking mode, allow the Instant Pot to naturally depressurize for 10 minutes. At the 10 minute mark you can manually "quick release" the remaining pressure if the natural depressurization process has not finished. Enjoy your sweet potatoes!
Note: If cooking 3 pounds or more of potato halves at once, increase your cooking time from 10 to 15 minutes, allowing the same 10 minute depressurization period afterward.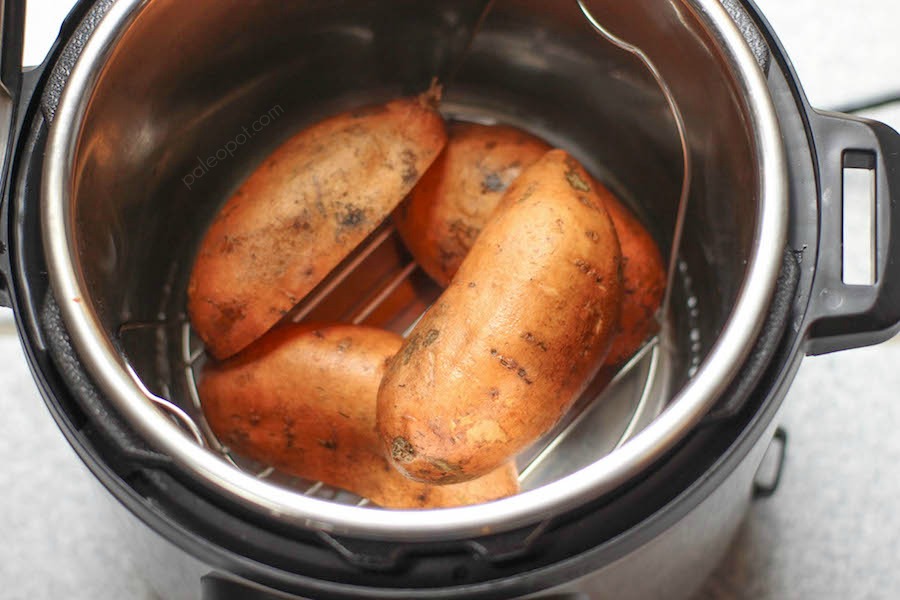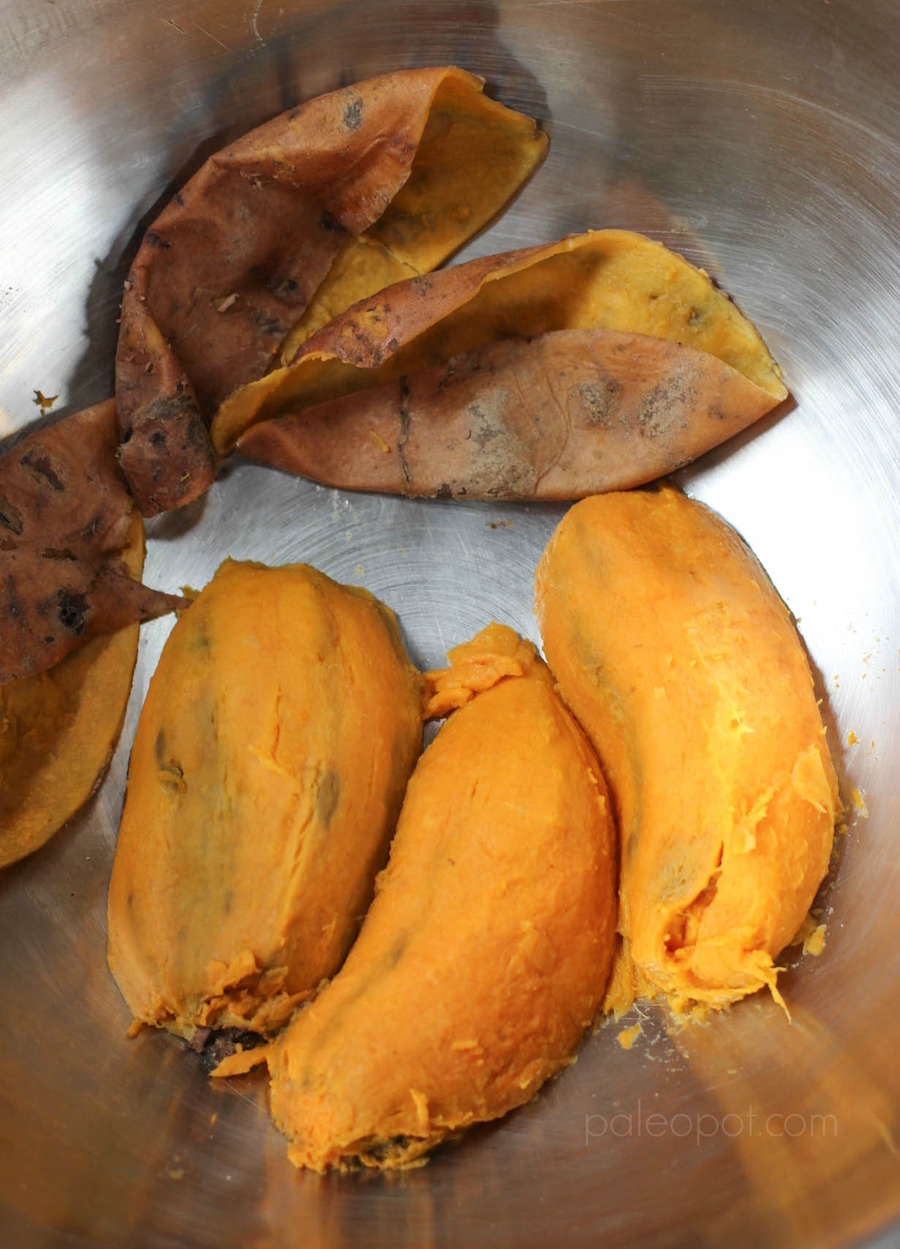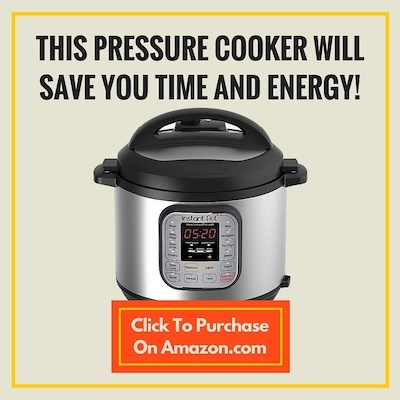 Cut your sweet potatoes in half, lengthwise.

Place your steaming rack into your Instant Pot

Add 2 cups of water to the Instant Pot

Close Instant Pot and press manual, and reduce time down to 10 minutes. The machine will flash ON and will take about 10 minutes to reach pressure, and then the 10 minute cooking cycle will begin.

Once the 10 minute cooking cycle is finished, allow the potatoes to stay in the pot for another 10 minutes. If the Instant Pot's pressure has not automatically released by now, go ahead and manually release the remaining pressure.

Easily peel the skins away from your sweet potatoes or simply serve as cooked halves. Enjoy!
If cooking 3 pounds or more of potato halves at once, increase your cooking time from 10 to 15 minutes, allowing the same 10 minute depressurization period afterward.
Summary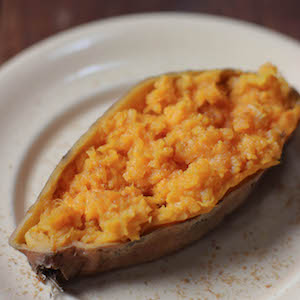 Recipe Name
Perfectly Cooked Instant Pot Sweet Potatoes
Published On
Cook Time
Average Rating
Based on 6 Review(s)