This is a savory crock pot recipe if you have the 15 minutes of prep time required. Here is what you're going to need before you stuff your slow cooker and walk away: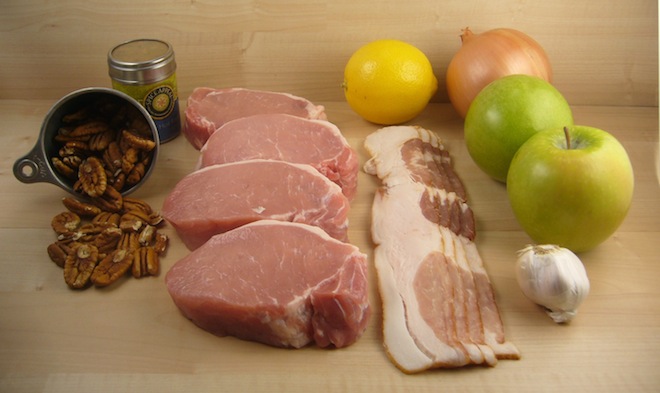 The below recipe walks you through the prep process step by step along with a few pictures of what things should look like as you go.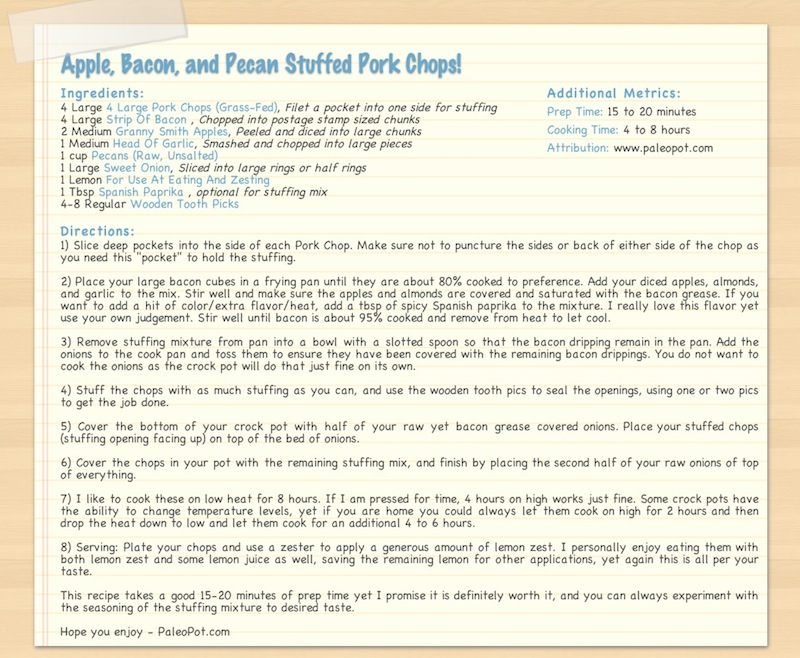 Click on the recipe picture so that you can enlarge it and print it out!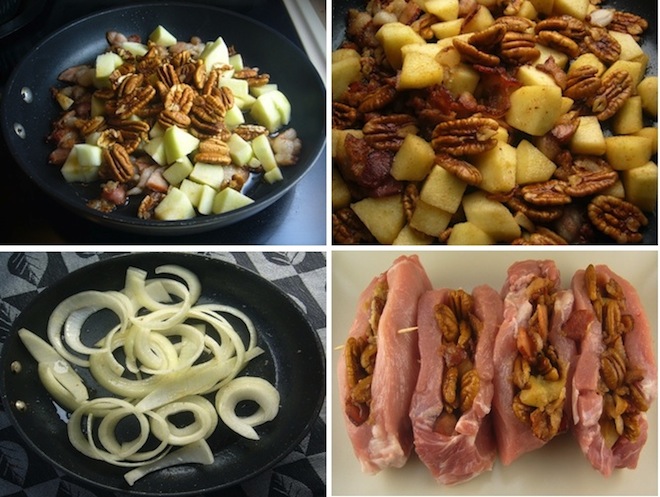 Here are a few shots of the stuffing in progress, the bacon grease covered raw onions, and the raw-stuffed pork chops held together with wooden tooth pics.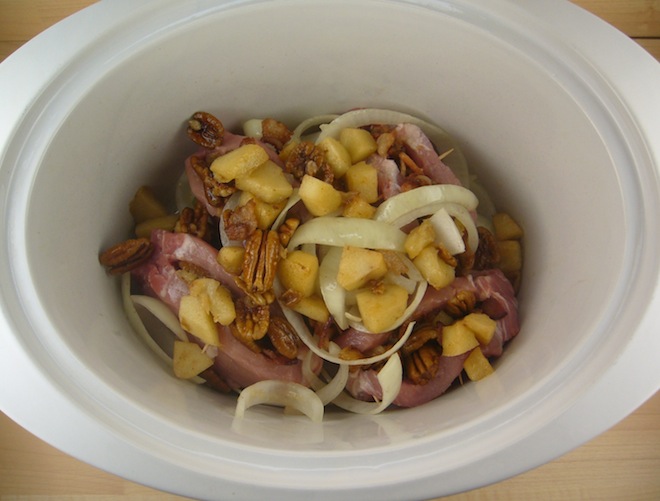 Place half of your bacon-coated raw onions on the bottom of your crock pot to from a "bed". Next, place your stuffed chops in so that they sit stuffed side up the best you can. Add the remainder of your stuffing mix on top of the chops, and finish by placing the rest of your bacon-coated raw onions of top of everything. Put the lid on and get ready to cook!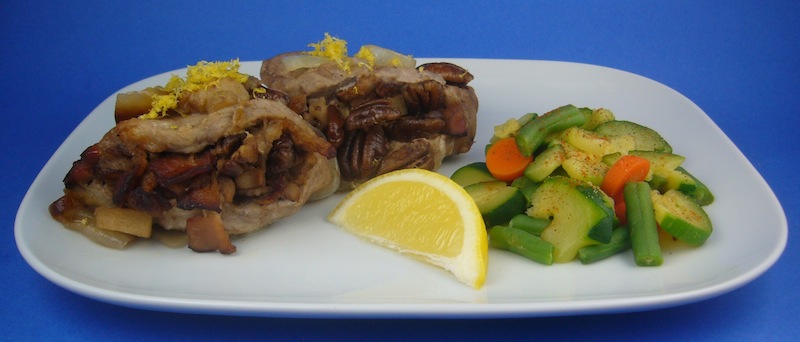 Here is the finished produced, served with some lemon zest and a lemon wedge, along with some steamed veggies with a pat of butter and some cayenne pepper added.
Pot cooking times may vary depending on the strength of your slow cooker, or if you are around to adjust the heat mid-way. I ran this recipe for 2 hours on high, and then another 3 hours on low. The pork reached 194 degrees, so more than safe to eat, yet still juicy and tender. I would recommend most that prep this the night before or in the morning to cook for 8 hours on low. You won't be disappointed! I love to add some lemon zest/juice.
You can also find us at www.facebook.com/paleopot. Comments and suggestions always welcome and encouraged! Hope you enjoy this one – Jason