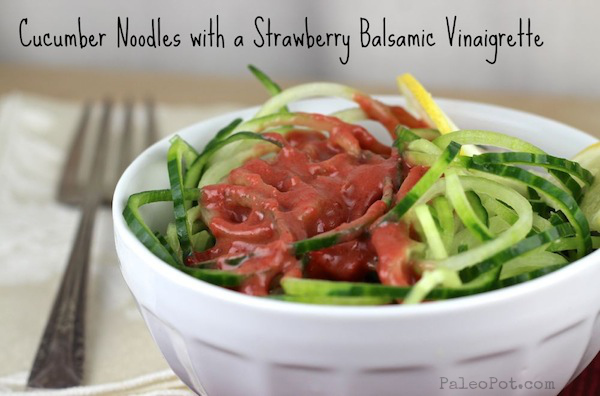 This is a super-easy pre-dinner appetizer to make to go along with your meat-based entree. You simply need one fresh English cucumber and a Spiral Slicer. English cucumbers are some of the most well known of the seedless varieties. They are long (often about 12 inches) and the seeds are underdeveloped. You will usually find them wrapped in plastic, which is preferable to ones that have been coated in wax. Their long length and low seed count make them ideal for making awesome cold cucumber noodles! The strawberry vinaigrette is also really easy to make. This recipe makes enough for 2 to 3 servings of the vinaigrette. The dressing should keep for up to five days, and ideally it will taste best if you give it a chance to marinate in the fridge overnight. I  make this in my magic bullet, the whole process takes about 2 minutes, and I store my leftovers in the same bullet container. I am ashamed to admit how much I use that little thing from an infomercial. I'm ok with it. Enjoy the recipe and if you have any questions, please post them in the comments. #PaleoRecipes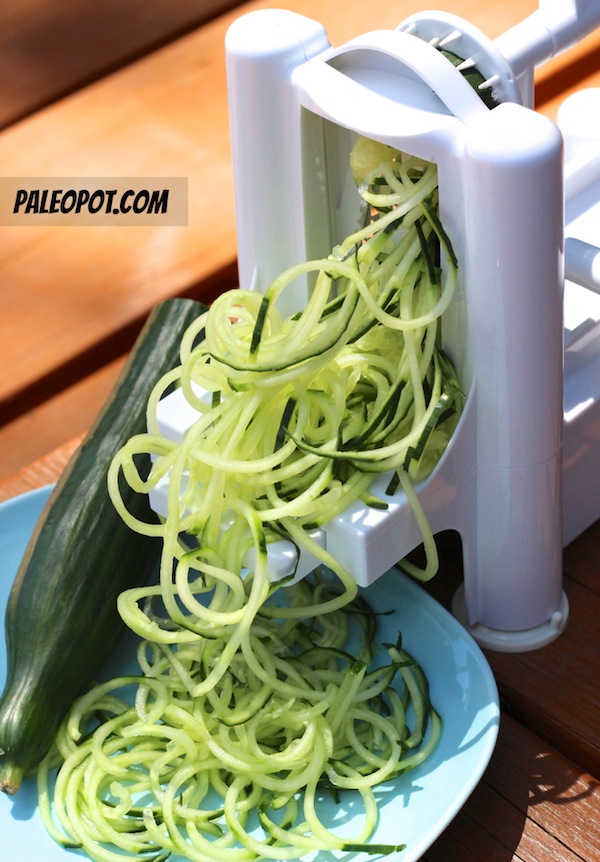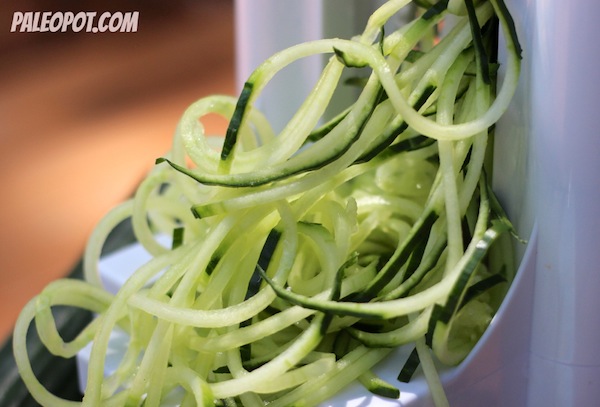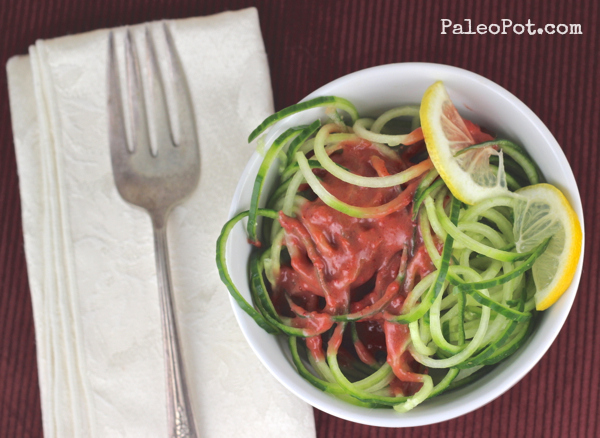 What you need:
1 English cucumber.
8 medium strawberries, about a pint, tops removed and quartered.
2 Tbsp of balsamic vinegar.
1 and 1/3 Tbsp of extra virgin olive oil.
1 Tbsp of no-sugar added dijon mustard.
Tiny pinch of sea salt and black pepper.
1 lemon, for noodles and garnish.
How you make it:
Use your spiral slicer to cut your veggie noodles, set them aside in a large bowl with a paper towel at the bottom. 
Simply use a magic bullet or food processor to puree the strawberries, balsamic, olive oil, mustard, and spices.
Remove the paper towel from the bottom of your bowl of cucumber noodles.
Cut your lemon in half, add the juice from one half to the bowl of cucumber noodles. Toss well.
Plate your cucumber noodles in small bowls, add a few Tbsp of the vinaigrette on top, garnish with lemon slices.
You can also toss the noodles with the vinaigrette to coat the noodles and let the mix marinate overnight.
Enjoy!